Online workouts specifically for women / moms
As you know I am a personal trainer who mostly works one-on-one with my clients.  As does my team of trainers. And as such it is hard for us to reach everyone, to help all women feel and be their strongest and best selves.
But I realize that this does not work for everyone for any number of reasons. Maybe hiring a personal trainer is too expensive or a cost you don't want to budget for right now. Perhaps you're thinking that it's hard enough to find the time to exercise, never mind coordinating that with someone else's schedule, or maybe you have had a bad experience in the past, or perhaps one-on-one is not your thing, you prefer working out in a group. Whatever your reason – I understand. And I hear you!
If the reason you are getting this is that you have come to my group fitness classes before, then you are going to love this new program. And if you are receiving this because you have had an assessment but decided against training with us, this might be exactly what you are looking for. Or better yet, you have always wished you lived within our service area, but don't, then this is for you!
I have rolled out two new programs and am so excited to tell you all about them.
First, I created a group program. I wanted to find a way to work with all of you, in a group setting, even if I don't live anywhere near you now that I have moved away. And I want all of you to enjoy each other so you don't feel you are going this alone. Welcome to; Simple. Real. Fit.
It's a group exercise program, online. Once a week I will do a live workout online with video. You can all join in with video as well so we can see each other. Or if you prefer to be off-camera you can do that too. You will still see everyone else on there with you.  And because I am a personal trainer and a self-care coach I couldn't help myself and added in a bunch of other stuff too so I can help you be successful in every way. You can see all the details below.
And then I thought; "what if they are worried about their core and need to strengthen their core first?" I mean… you know me and the core stuff like pelvic floor etc, right? Can't ignore that! So, I created a Restore Your Core program to address that specifically and only that.
8 weeks of core workouts – YES! And those details are also below.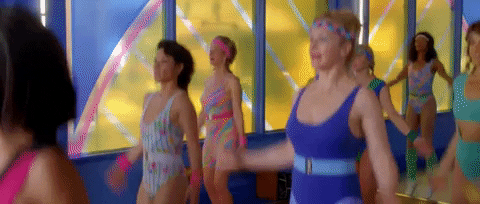 SIMPLE. REAL. FIT.
This is a 12-week program

Option to keep going monthly after the 3 months.

Every Sunday – getting intentional (video or audio from me)

Monday workout at 6:30 am live with me for 30-40 mins via Zoom so everyone can see each other if you choose of course. This workout will be recorded so if that is not a good time for you you can watch it whenever you want

Mid-week check-in with me

Start of program and monthly thereafter 30-min self-care coaching session with me (goal setting, purpose, making it happen)

You will be given a new workout (one for the gym and one for home) you can do on your own each month and all workouts will be tracked in an app called Trainerize. 

Membership

Private FB group access

FB Group Live Q&A with me every week

Cost: $387 (or three monthly payments of $135)
RESTORE YOUR CORE
This is an 8-week program

3-Part Video Series explaining what Diastasis is, how to assess and what to do

Initial online assessment and consultation

End of program online assessment and consultation

Weekly core workout with me (pre-recorded) 

4-week meal plan

Membership

Private FB group access

FB Group Live Q&A with me every week

Cost: $297
BONUS OFFER: If you purchase both at the same time I will take $100 off the RYC Program!
So now, over to you. Do you have any questions? Ready to sign up?
Use
this link to schedule a quick call
with me today because you should know that I am only taking a limited number at this time so I can make sure I am serving you well, so don't delay.  
And we get started on October 21st which is not even two weeks from now!
I can't wait to hear from you and get started working out with you again!